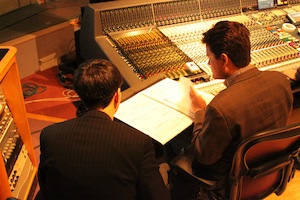 The non-profit arts sector…
…has become one of the most vital fields for graduates of arts administration programs. According to the latest report from Americans for the Arts, the non-profit arts industry produced more than 4 million jobs and generated $135 billion of economic activity. Those who pursue this route become involved in the operations of arts organizations at various levels.
---
Participating schools with arts management & related programs:
Baldwin Wallace University Conservatory of Music
Colorado State University Department of Music, Theatre and Dance
Chicago College of Performing Arts at Roosevelt University
McNally Smith College of Music (Music Business)
Syracuse University Setnor School of Music (Music & Entertainment Industries)
University of the Pacific Conservatory of Music
---
Tips for considering a career in arts management
• Whether you're a musician looking to become more business-savvy, open your own studio, or are interested in working with a non-profit, arts management is a field to explore.
• Seek out professionals in positions that interest you to find out how they got to where they are, and what you need to do to prepare for the field.
• Investigate thoroughly any arts management program that appeals to you.
• Gain experience in your area within the arts before going back to graduate school to learn more.
---
 Photo credit (top left):  Daniel Brakke, Brakke Photography
 Photo credit (above right):  University of the Pacific
For more on "From the Top," see "Classical Teens Reach 700,000 Listeners."