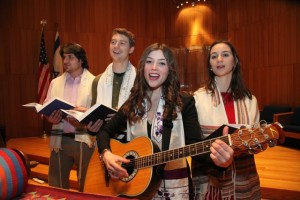 ---
Is Grad School Necessary?
Most professionals say that while a graduate program in sacred music is not necessary, it doesn't hurt if the student wants to pursue further education. "Grad school is a great time to hone a craft, soak up expertise at a time you are better equipped to understand it, read as much as you can, and learn vast amounts of rep," says Dr. Nally.
Dr. Munson believes that while grad school is not necessary, it is certainly beneficial. "We should all learn as much as we can about what it is we do and practice our skills," he says.
Students who earned an undergraduate degree in sacred music can pursue a master's in the area they want to specialize in, such as organ performance or conducting. "Whereas many good schools and departments of music will offer a generic curriculum in sacred music, the prospective graduate student is best served by choosing the finest school in the denomination which s/he expects to serve," says Dr. Nestor.
Does graduate school make you more employable? "It depends on the church," says Dr. Bell. "A bigger church in a bigger city might prefer a master's degree."
---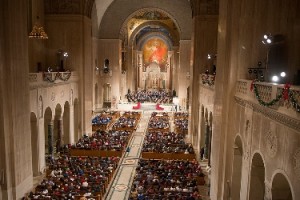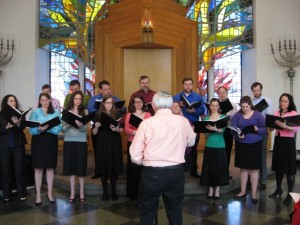 ---
Photo Credits
Left Column: Jim Weidlein
Right Col.#1: Hebrew Union College-Jewish Institute of Religion
Right Col.#2: Ed Pfueller, The Catholic University of America
Right Col.#3: JTS Archives