NPR's "From the Top"
"From the Top" classical radio show is broadcast on 250 stations to over 700,000 listeners across the U.S. Hosted by acclaimed pianist, Christopher O'Riley, and taped before a live audience in locations all over the country, it combines performances and lively interviews with outstanding high school and middle school musicians.
But it doesn't end there. Students selected to perform on "From the Top" also take part in a three-hour leadership seminar that "prepares young musicians across the country to be instruments of change in their communities." As Gerald Slavet, co-CEO & executive producer, says: "'From the Top' recognizes that kids have the power to enrich others' lives. They need to use their music, whether to lobby for music in the schools, to perform in nursing homes or community centers, etc."
"From the Top" performers are also encouraged to apply for need-based scholarships provided in conjunction with the Jack Kent Cooke Foundation, for up to $10,000 each, to help defer the costs of studying classical music.
Applying to Perform on the Show
Tom Vignieri, music producer at "From the Top," encourages strong classical students to not wait until "the second half of senior year" to apply to perform on the show. By then, it may be too late. Admissions are rolling, for students ages 8 – 18, and reapplying is highly encouraged."It's not a make or break kind of thing," he says. "It's not unusual for us to get to know a performer at a younger age and track them until we think they're ready to come onto the show."
---
The "From the Top" segment featuring Emily Switzer and Bryan Dunnewald as well as "From the Top" alum, Kolio Plachkov (French horn), now Associate Principal, Third horn, of the Colorado Symphony Orchestra, aired in February and March, 2013.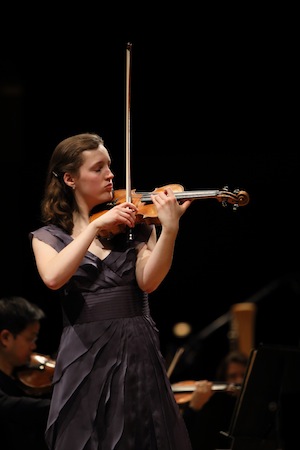 Photo by John Servies