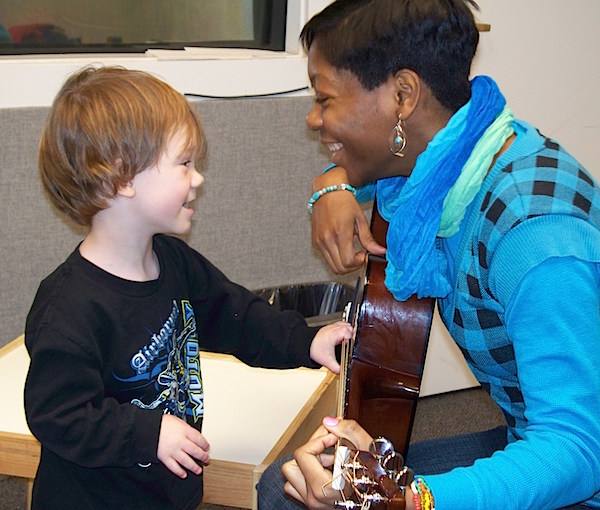 If you didn't major in music therapy as an undergrad, the music therapy equivalency program offered at many of the schools providing music therapy training allows you to gain the competencies necessary for becoming a certified music therapist. Since music therapy is often a profession that isn't discovered until students are partway through college –– or even long afterwards — the equivalency program is designed to remedy the gap in training.
If you have a bachelor's degree in music
According to the American Music Therapy Association, students complete "only the required coursework necessary to satisfy professional competencies in music therapy without necessarily earning a second baccalaureate degree. The equivalency program consists of all core music therapy courses at the undergraduate level, all clinical training requirements including the internship, plus any related coursework in science and psychology (i.e. anatomy, abnormal psychology, and other related courses)."
Note that students or graduates who received a BA instead of a BM in music may need to spend additional time taking music credits they're missing.
If you do NOT have a bachelor's degree in music
Many music therapy schools require an undergraduate degree in music to qualify for the music therapy equivalency program. There are some that will accept students with a degree in education or psychology plus a minor in music or a strong background in music. Since every school implements its music therapy program differently, make no assumptions. Check the AMTA website to see which schools will allow you to apply with your background.
Additional considerations
Some schools offer the equivalency program as a certification-only option, which means students won't qualify for school-based financial aid.
The music therapy equivalency program is implemented in conjunction with a master's-level music therapy degree program at a number of schools ("combined equivalency master's").
To get an idea of how your background compares to that of someone with a bachelor's degree in music therapy, look at your transcript in comparison to the AMTA Professional Competencies.
After reading the websites of schools you're interested in, if you are unsure about how to proceed, contact the program director of those schools. If those schools are on MajoringInMusic.com (see sidebar on this article), you can use the forms on their pages to ask your questions.
At the present time, only one school, Saint Mary-of-the-Woods College, offers a distance music therapy equivalency program; see more information in sidebar.
Most music therapy programs require an audition to qualify for the equivalency program.
---
These participating schools on MajoringInMusic.com offer music therapy programs:
Arizona State University School of Music
Colorado State University
School of Music, Theatre & Dance
East Carolina University School of Music
Florida State University College of Music
Mary Pappert School of Music, Duquesne University
Southern Methodist University Meadows School of the Arts
Temple University
Boyer College of Music & Dance
West Chester University Wells School of Music
---