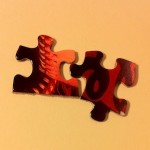 How do you choose a music school you can call home? How you choose a music school, college music department, or university music program, can be a daunting task for the uninitiated. 
by Steve Lipman
Even for professionals in the music education field, it's not always a slam-dunk advising a student as to which school would best serve his/her educational and career goals.
In my 25 years as a director of admissions, and later as assistant vice president for student affairs at a major music college, I always advised students and their families that overall "fit" was the key to a successful college experience.  Contrary to popular belief, fit is not just about, "who will my private teacher be?" or, "what ensembles will I be placed in?" or even, " what are my chances of getting into that major?"  It's about all of those things and much, much more.  In fact, and this may surprise you, those factors may not even be the most important criteria in making your college years rewarding, fun, and the launching pad to a successful career in the music industry.
So, what are the keys to a successful fit between student and institution?
Well, there are many.  In no particular order or priority they include:
Size of school, location, setting, facilities, curriculum, faculty, educational philosophy, majors available, performance opportunities, minors available, academic rigor, diversity and attitude of students attending, school-wide culture, extra-curricular activities, student clubs, financial aid, scholarships, and career advising.
Criteria often not thought about, but I consider important enough to at least take into consideration are: Leave of absence policy, so students can accept occasional short professional gigs, musician-directed wellness programs, and even the goals and objectives of the president of the institution.  Got your head spinning now, don't I?
You may notice I left out such obvious things as dorm life, dining hall food, and a few others that some of you might be concerned about.  I have a personal philosophy about such things.  And that is:  if all, or at least most of, the other things listed above are chart-toppers and working to your advantage, you won't even notice that the food may be bland, or that the dorm mattress is way too soft for your liking.  If you're excited about going to class, practicing, jamming with friends, writing music, playing gigs, engineering sessions, networking for the future, and sitting in on clinics with world-class musicians, then the other stuff is small potatoes as they say.
Each of the components of "fit" listed above, as well as a few others, could take up a whole blog by itself.  So, in future blog posts, I will focus on one, or a few at a time, and discuss each in more depth.   I hope you will return to MajoringInMusic.com regularly to learn about orchestrating the right fit as you search for the school from which to launch your career in music.
---