By Ashley Eady
Choosing a liberal arts school for studying music is a great way to meet the needs of students with academic and musical needs.
How do you know if it's a good fit for you? How will a liberal arts school prepare you for your career? 
For answers, we spoke with current students, alumni, and admissions faculty from various schools across the U.S. known for offering music programs within a liberal arts context.
Features of a liberal arts school
Liberal arts-oriented schools prepare students for a broad range of careers by teaching them transferrable skills such as critical thinking, problem-solving, and intellectual curiosity. 
Features of liberal arts schools typically include the following:
• Small size
Liberal arts schools are typically small. Most have fewer than 3,000 students. They feature small class sizes of 15-20 students maximum per class. (Compare that to 50-200 per class at some large universities!)
"Smaller institutions tend to have more flexibility to allow students to unleash their creativity in new and interesting ways," says Brad Andrews, Director of Music Admissions at University of Redlands. "Studying music at a liberal arts college places students in a smaller, more intimate environment that fosters musical growth through community, access to close faculty mentoring, and the flexibility to explore their musical and intellectual passions fully."
Small size also means liberal arts students receive more individualized attention from professors. As David Kasunic, Music Department Chair at Occidental College explains: "Students who study music at a liberal arts college will have direct, frequent contact with their professors who will challenge and nurture them, cultivating the students' best selves. Moreover, the faculty work closely together to ensure that their curricula overlap and reinforce learning outcomes."
• Rigorous academics
Liberal arts schools place high emphasis on academics. The academic load for music majors at these institutions can be much greater than at other types of schools.
"Students in a music major will be busy enough at most institutions, and doing so at a liberal arts institution means you're going to be taking academically- rigorous coursework with other students in different majors across campus," explains Bradley Whittemore, Director of Music Admission at Ithaca College School of Music.
"Because liberal arts schools often structure their music degrees to include quite a few non-music classes, students should be able to demonstrate that they will be able to succeed in classes outside of music and the practice room," says Kate Bittner, Director of Conservatory Admissions at Lawrence University.
Students who do well in a liberal arts setting are "passionate, intellectually curious, [and] artistically omnivorous," says Andrews. Given the focus on academics, music majors at liberal arts schools "seek a better understanding of the intersection between music and other academic disciplines," according to Dr. George Palton, former Associate Director of Admission at DePauw University School of Music.
• Ease of pursuing more than one interest
Unlike many conservatories, liberal arts schools allow music majors the space and flexibility to pursue interests outside of music.
"The liberal arts engages students who are passionate about performance and want to focus their energy in this area while still being exposed to other opportunities and experiences," says Mary Smith, Senior Associate Director of Admissions at Gettysburg College's Sunderman Conservatory of Music. "It is the perfect place for the student who has many different interests and wants to pursue them all…They might balance a double major such as Biology and Music or choose to get involved with a community service organization [or] study abroad."
Applying to a liberal arts school
Application requirements differ depending on where you apply. The admissions process tends to be more hands-on at liberal arts schools. "Students have the opportunity to build relationships with faculty and staff members in advance of the audition and to find a place they can call 'home' for four years," says Palton.
Programs at liberal arts-oriented universities often have similar application/audition requirements as conservatories and large universities: students need to apply to both the overall university and the music program. An audition and maybe a pre-screened recording (to earn the ability to audition) are typically required. However, at liberal arts schools, "more weight may be put on academics in addition to musical talent," says Bittner.
Liberal arts colleges, as compared to programs within universities, may waive the audition and invite students to provide an "artistic supplement" demonstrating their proficiency. While the supplement is not required, it provides faculty with a sense of your level of proficiency. This helps in their deciding whether their training will benefit you.
It's important to note that "A liberal arts college is likely more open and flexible to your selecting the music major later in the process (even as late as your sophomore year), whereas the conservatory will require you to be admitted to the music program prior to enrollment," says Smith.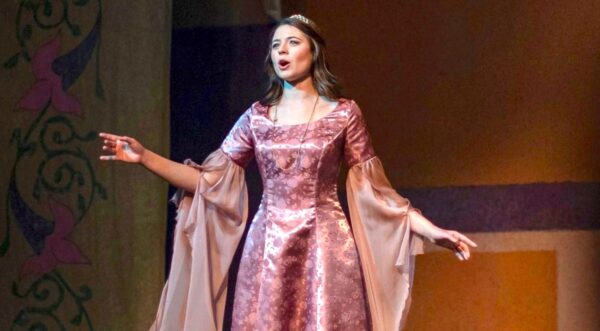 Why We Chose Liberal Arts Schools for Music
Lia Eldridge, BM Music Education & BA French
Lawrence University, 2020
I knew that I had multiple passions that I wanted to pursue at equally high levels, and the ability to learn how to make and find connections between those passions was a big reason why I was drawn to liberal arts schools. 
My (required) capstone project centered around how music education was used as a form of political propaganda in France during the First and Second World Wars. Through that topic, I've been able to consider how the music that I choose to teach in my own classroom might influence my students' beliefs, values, etc. The opportunity to complete a project like mine, and the projects of my peers, is unique to a liberal arts education.
Following the completion of my student teaching and licensure, I will be looking for positions as a music teacher throughout the country, hopefully at the middle and/or high school level. I also plan on joining a local orchestra wherever I end up!
Serenna Jones, BM Vocal Performance
DePauw University, 2020
During high school, I absolutely fell in love with music and the idea of pursuing it as a career. However, I still had other interests. For instance, I seriously considered majoring in language studies and/or psychology. I quickly realized that I wanted to attend a university that would not only allow but also encourage me to pursue an array of subjects. 
I truly believe I would not be the same person, student, citizen, or musician that I am today without my liberal arts education. As much knowledge as I gained in my music classes, I equally gained in my College of Liberal Arts classes. Better yet, it was always intellectually satisfying to see my subjects cross over. For instance, what I learned in my German culture class helped me in my vocal literature class, or likewise with my music history and social psychology classes. My education certainly helped me become a well-rounded student—especially as a musician!
Among the most important tools I gained as a result of this curriculum were my leadership skills. During my junior year, I acted as my Entrepreneurship class' executive director of our non-profit project (for Alzheimer's patients) titled "Music for Memories." I had to guide several task forces to ensure every aspect of our project ran smoothly leading up to and during our final event. The experience really helped me gain confidence not only in my performance abilities, but also my business and leadership skills.
Katie Beach, BM Music & BA Mathematics
Gettysburg College, 2021
What attracted me to the liberal arts education was the tailoring and opportunities I would have that would not be possible at a larger institution with graduate students. I also wanted the ability to study both of my passions, music and math, which would be possible and encouraged in a liberal arts education.
I knew I wanted a small, close musical community that had many different kind of students involved.
I have been equipped with the knowledge and love for music to continue in any path I choose for post-graduation.
Abby Ferri, BM Music Education
Ithaca College, 2020
We take individual classes on all secondary instruments that teach us how to play and teach each instrument. Additionally, I've taken courses in rehearsal techniques, conducting, instrument repair, and a course on ​learning about teaching instrumental music. All of these courses really prepared me for my teaching experiences in college during my junior and senior years. 
During my junior year, I got to teach private/group instrumental lessons once a week to students in the Ithaca City School District. After each time I taught, I got detailed feedback on my lesson plans and teaching by my supervisor. In my senior year, I had a seven-week placement in a combined middle-high school where I got to give lessons, conduct/rehearse ensembles and teach AP music theory. 
Having these teaching experiences helped me put all of the skills I learned into practice. The music education program really prepared me to be a confident music educator ready to get in the classroom!
Anoop D'Souza, BA Music – Music Production Concentration; Economics Minor  
Occidental College, 2019
A liberal arts education seemed the most enticing because it allowed me to explore my curiosities across a broad spectrum of subjects. I was also attracted to the idea of having an education that would force me to be well-rounded both at an academic and personal level.
Because of the small class size, I was able to establish great relationships with professors, and I consider them great friends today. For example, two of my professors encouraged me to major in music. They saw something I was unable to see at the time and were relentless in their encouragement to try a new and unexpected path. Once I embarked on that path, they held me to the highest standard, continuously challenged me, and helped me up when I needed it.
Since graduating in May 2019, I am a music producer living and working in Los Angeles. I am fortunate enough to be producing for some incredible artists and I hope to be doing so for the foreseeable future.
Travis Halachis, BA, Music, BA Managerial Studies
University of Redlands, 2011
Besides wanting to study music, like many high school graduates, I really had no idea what I wanted to do with myself. A liberal arts school seemed like the right fit for me since my options seemed more open-ended.
I did not go the usual route of the music major. I do work in music, but I am not a career music teacher or performer. I work in music publishing. While my education with the Redlands Conservatory of Music has been very rewarding and helpful, Redlands' School of Business probably contributed more skills that I currently use today.
Since graduation I have worked in various roles in the music industry, eventually settling at Warner Chappell where I have worked for the last six years. I did teach violin at a non-profit music school for a few years as well and still teach privately. I feel that having a knowledge of music is still very valuable—even if I'm not currently playing.
Alyssa Cottle, PhD Historical Musicology; BA Music with Spanish Minor
Harvard University, 2021; Occidental College, 2015
I pursued a liberal arts education because I held a wide array of academic interests outside of music that I wanted to be able to fully explore in college. The liberal arts model offered me a way to explore these interests, and, in doing so, to shape my own educational experience.
It is no question that the musical training that I received at Occidental sufficiently prepared me for graduate-level study in music. But beyond having developed my practical musical abilities and having profoundly deepened my knowledge of music, I emerged from the program at Occidental fully-equipped with invaluable critical-thinking and problem-solving skills that can be applied to any number of diverse careers in music.
I'm currently in a PhD program in Historical Musicology at Harvard, so I get to spend most of my time listening to music, learning and writing about music, and discussing music with others who are equally as passionate about it as I am. 
---
Ashley Eady is a music journalist based in the Nashville area. She studied Clarinet Performance at Blair School of Music at Vanderbilt University and Arts Journalism at University of Southern California Annenberg School for Communication and Journalism.
Photo Credits – Top: Music producer Anoop D'Souza. Photo by: Mark Campos for Occidental College. Bottom: Serenna Jones in her senior year opera production of Sleeping Beauty. Photo by: Lori Locke, PhotoDesign.
---
Also see: