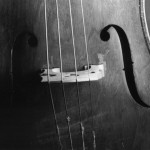 We've already mentioned the fact that one of the top criteria for deciding which school to accept, should you be fortunate enough to have a choice, is how much career development support you'll receive. Now that graduation and what follows are becoming increasingly more real to seniors, it's time to revisit your options.
Start by checking the websites of the schools you're serious about. Then consider talking with the dean, department chair, or faculty member/s.
Questions worth asking:
Is there a career development office associated with the conservatory, music school or college or music department?
Is career development integrated into the curriculum? Or is it something you need to seek out on your own?
Are career-oriented classes, seminars, and other opportunities geared toward seniors or are they tied into the undergraduate program as a whole?
In the past, there was more room for students to wait until close to graduation –– or even after graduation –– to consider what was next. Now, whether you major in performance, music education, music history, music business, music technology or any other music field, it's important to start addressing your career goals throughout your undergraduate years. Gaining assistance with this from your music school will be enormously helpful.
Talk with upperclassmen about their experience of career development. What have they received in the way of support? Does it match what the school puts out in its promotional material? Is it enough for who you are, what you are going to school to learn, and what direction you think you want to head in once you graduate?
Sure, there will be opportunities to go on to graduate school, to change focus, to recalibrate. But you'll serve yourself well if you ask the questions early on that will clarify the kind of career support you can anticipate as an undergraduate.