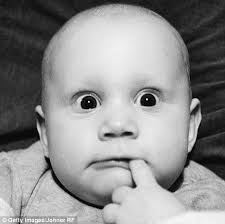 In the midst of music school auditions, there's always the chance that unforeseens might crop up. The most common of these are weather-related delays and cancellations, illness, and disappointment with your audition performance.
What can you do if any of these surprise you?
1. The blown audition.
We've polled a variety of schools and they basically maintain similar policies: you can't re-audition. If denied admission because of the quality of your audition, you must wait until the next application/audition cycle to start the process again.
Try to get feedback about your audition if you don't get accepted, so you know what you need to do to work on. Find out how realistic it is to hone your skills enough by the next audition cycle in order to be a serious candidate for admission to that school.
If the music school is part of a larger university, you may be accepted to the university but not to the music school. Should you accept the offer, you can take instrumental or voice lessons to strengthen your chances of getting accepted the next time you can audition. It's also important to talk with the music faculty about taking the first level of music theory so you won't be too far behind your peers if you do get accepted.
Keep in mind that faculty who audition students realize that aspiring music majors can be nervous during their auditions and therefore may not perform as well as they could. Admission folks tell us they are not looking for perfection, but rather for students who show talent and promise and who are likely to flourish at their schools. They may also be looking for a specific instrument to fill the orchestra or jazz band, or voice for the traveling choir, which adds another level of competitiveness to the audition process.
2. Weather-related delays and illness.
Schools do their best to reschedule auditions that are canceled due to weather, illness, and other unforeseen circumstances. Admission staffs are quite savvy about being able to discern whether the need for changing an audition slot is legitimate; inconvenience or a lack of readiness do not make the cut. But in dire circumstances, the schools will do their best to work out an alternative plan.
Some schools will be willing to arrange "ad hoc" auditions with faculty if there are no scheduled audition times available. This varies from school to school and sometimes even from department to department within each school, so research the options carefully.
Some schools will accept a video audition in lieu of a live audition. If you must audition via video, be sure to thoroughly check out the specifications for recorded auditions at each school. Note that some schools will not consider students for merit scholarships unless they audition live, so check this out as well if it's important to you.
---