Whether you want to perform, compose, or teach music, the University of Minnesota Duluth Department of Music's dedicated faculty-artists are ready to guide you into becoming the music professional you want to be.
We offer five different undergraduate degrees and four different graduate degrees in music, as well as a minor in music and jazz studies. Students come from across the country and around the world to study at UMD. Become your best! Study with dynamic faculty who will meet you "where you are" in a magnificent setting overlooking Lake Superior.
"I'm a junior studying Jazz Studies here at UMD. I wanted to study with faculty who understood my needs and were able to teach me the things I was really looking to pursue. So for me, that was the faculty here in the Department of Music at UMD and it's just been an incredible experience to study with faculty who are world class in their instruments, in their field, and have enabled me to grow as a musician and as a person. – Christian Moreno Cova, from Caracas, Venezuela

Our faculty would be more than happy to meet with you and offer a private lesson with your instrument/voice area of choice. Register for a Department of Music Visit and complimentary lesson here.
We offer over 200 concerts and recitals per year. Guest artists-in-residence give you the opportunity to learn from world-renowned masters.
Weber Music Hall is a beautiful landmark on our campus, offering our students a stellar performance space and a 350-seat concert venue for the community. The campus is located in Duluth, Minnesota, a medium-sized city built on the shores of magnificent Lake Superior.
The Department of Music at the University of Minnesota Duluth is proud to be a fully-accredited member of the National Association of Schools of Music.
---
(Due to COVID-19 restrictions, campus visits and lessons will be arranged and accommodated following COVID-19 restrictions implemented by the U of M Board of Regents.)
---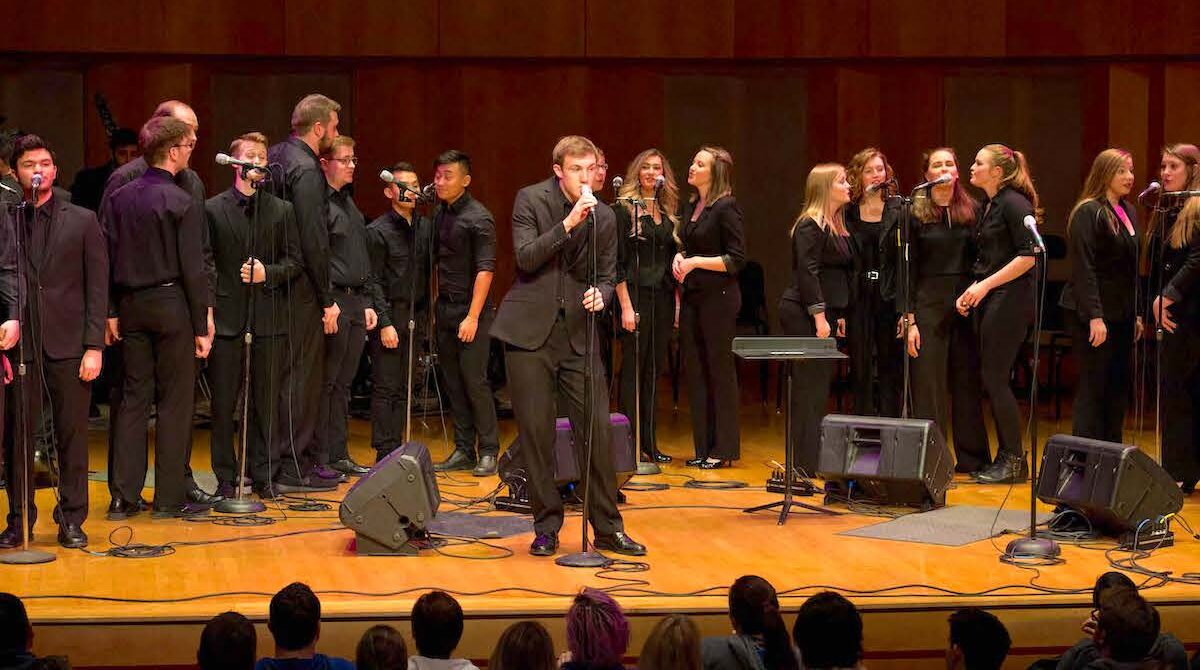 University of Minnesota Duluth Department of Music - Please send me information