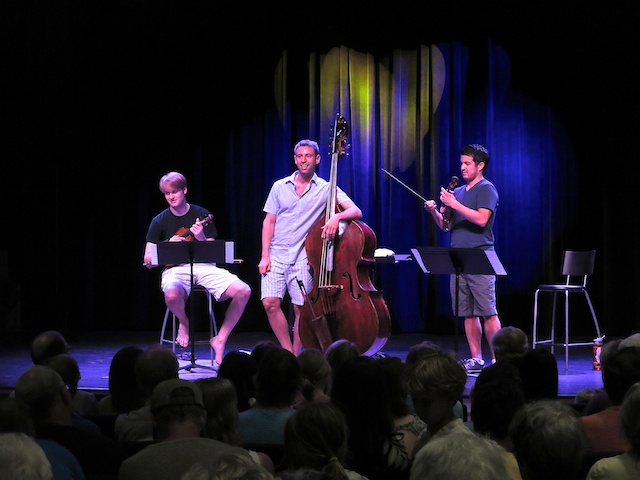 The Time for Three Trio, calls itself a "classically-trained garage band." Members Nick Kendall (violin), Ranaan Meyer (double bass), and Zach DePue (violin) are receiving wide acclaim for their "category-shattering" originals and arrangements that combine classical, jazz, country western, bluegrass, and gypsy elements into groundbreaking mashups performed with outstanding artistry.
In addition to performing around the country, TF3 is committed to reaching younger audiences through educational residencies, master classes, jam sessions, and myriad other venues.
In this first of three interviews, Nick Kendall spoke with MajoringInMusic.com during TF3's annual visit to the Colorado Music Festival in July, 2012, from the studios of eTown, the national weekly music radio broadcast.
Nick Kendall, violinist with Time for Three, shares some of the most important realizations he's had so far as a performer.
---
Time for Three Covers "Little Lion Man" by Mumford and Sons (arr. by Time for Three)